We have updated our Mother Daughter giveaway and added some prizes for the winner. Please be sure to contact us with your entry by
this coming Saturday, April 26th!
ggmphotosubmissions@gmail.com

Growing in Grace Magazine wants to honor Christian mothers and daughters in May for Mother's Day! We'll be planning a special article just for this occasion and here's what we would like to do:-Send us your best photo of mother with daughter(s).
-Girls: Tell us what makes YOUR mom so special.
-Photos may be of you doing something together, participating in a favorite hobby, or just a still pose. Your choice.
We'll choose one winning article to be featured in May's issue, but all participants photos will be featured in honor of your moms.
Please
contact us
and we'll send you a permission form to complete for using your photo.
All mothers with daughters 18 or younger may apply. Three/four generation photos are also accepted.
Edited to add: Deadline for submissions is
April 26th!!!!

The Prize Package is AWESOME!


Some prizes are coming in and here is a sneek peek at what
C.S. Flowers is offering the winner
! (U.S. Resident only)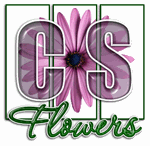 Also we have an e-Book on menu planning
that was donated by Graham Family Ministries.

We also have a lovely little goody basket full of stationary (note pad, scrapbooking stickers, shopping list pad, pink note cards, Mary Engelbreit Journal, and garden note cards), a $5 Starbuck's gift card, a Semi-Precious Stone heart charm necklace with additional charms, AND that's not all!


You'll also get a KJV New Testament pocket Bible, and a fun book for mom, 'Death of a Six Foot Teddy Bear'. A fun little book on Girlfriends 'Moments of connection'

A Season's Best Recipe cookbook from Pampered Chef.


Also you'll get a Strawberry and a Cherry Lip Balm from Burt Bee's, as well as their Mini Lotion kit.

Prize Package valued at approx. $100
**If you are a vendor and would like to donate prize(s) for our winner, please contact us.

Contest for US mainland residents only

This is a wonderful way to show your mom and the whole world how much your mother means to you. Please pass this news onto your friends and invite others to join us. Here are two graphics you may use:
BUT WAIT!
There's more! If you blog about this on your sites and send us the link to your entries, we'll enter your name
FOR EACH BLOG
you post this on, into the drawing. So help spread the word for a
greater chance to win!
So go on by and get entered!!!!!