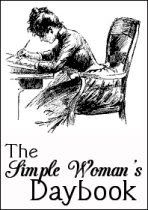 For Today the Simple Woman is sharing her Monday Meme, Daybook, along with many more ladies who are also sharing.

Outside my Window...are some yellow roses just budding since the smoke from the fires has finally subsided. Nothing was growing when we had the smoke here in Northern California.

I am thinking...about our first day of homeschool coming soon and about my second education article in my 3 part series, "3 Degrees of Education"

From the learning rooms...are the new Math U See books we got last week.

I am thankful for...my husband coming home from a conference safely at just after 1 this morning.

From the kitchen...I have large pans to scrub.

I am wearing...white tank top, denim skirt and sandals. My sunglasses are still on my head from my morning drive to get coffee.

I am reading...Love as A Way of Life, Proverbs 25, and 3 chapters a day in Lady Rachel's Bible Reading Challenge.

I am hoping...this week will be more calm than last week was.

I am creating...September's layout for Growing in Grace Magazine.

I am hearing...a preaching DVD from youth camp.

Around the house...the laundry is being done.

One of my favorite things..snuggling with Timmy, reading to Gina at bedtime, sitting up late at night with Jess so we can talk, and watching Moni cook.

A Few Plans For The Rest Of The Week...to accept a new woman into The Sarah Home.

Here is a picture thought I am sharing with you...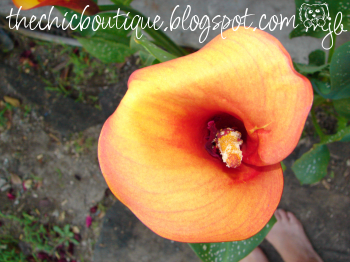 A gift from my daughter, Moni, who is studying photography in homeschool for the second year in a row.

Be sure to come by and meet many more women who are participating with us.