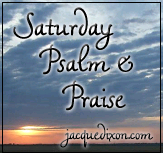 We have a new year approaching and much to accomplish as we set our goals once again. I have set my goals and I also have some prayer requests. I have not needed any serious prayers lately, yet I am burdened for some people and for some situations I know they are facing.

I want to always be kept on my knees before the Lord and when life seems to be going so well, oftentimes Christians forget to be prayerful. Miss Amanda has been posting reminders to pray for those supported by VOM and I appreciate the reminders to keep praying for those who are persecuted for their faith. I have been praying with our little ones each night and we have been praying for their friend's daddy to get saved and live a life that pleases God. This has become a burden for my heart and I want to see this man come to the Lord this year and become a godly daddy.

I went to visit my sister and parents the other day and they are all in a stressful situation and the family unit is suffering. The saddest part is that the children are suffering most. I have my nephew and niece with me for a week and I can see clearly that they are sad in their little hearts. While we'd love to spoil them rotten, that is not our goal. Our goal is to love them as much as possible while we have them here. Please pray for these little ones and their family.

My husband has been given an awesome opportunity to serve the Lord in a capacity that not many ever get to do. I am careful not to encourage him too greatly, as I want to see him make his final decision based on the leading of the Holy Spirit. Please pray that he makes the decision that God wants him to make.

Alas I am still praying about a bigger home. I grew up a city girl and God has created a desire in my heart for the country. I would LOVE to live on a farm, have a cow, and chickens. This will have to be a work of God, because I don't see how we can do this without Him. As I traveled through the countryside on the way to my mom's house my heart yearned for the farm homes I saw. I did not say a word to anyone about it. Then this morning my husband took me to the altar at church and HE prayed for a larger home. Still I said nothing. Tonight a friend walked up to me and whispered in my ear, "I am praying for you to be able to move into a bigger home."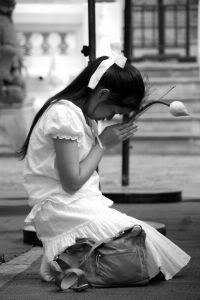 I have really struggled with praying for this. I have spoken to my Pastor's Wife a few times about this. I don't want my eyes and my heart to be set on something my husband may not be able to provide. I don't want to pray for something that is above our means or for something I am not intended to get. Yet my eyes and heart continue to yearn for it no matter how much I try to ignore it. It is truly my heart's desire to live in a farm home. If this desire is from the Lord I will use that yearning as my platform to pray for it, yet if it is not what God wants then I pray the desire stops. Please pray that God will guide us to what HE wants for us.

Sweet Hour of Prayer

Sweet hour of prayer! sweet hour of prayer!
 that calls me from a world of care,
 and bids me at my Father's throne
 make all my wants and wishes known.
 In seasons of distress and grief,
 my soul has often found relief,
 and oft escaped the tempter's snare
 by thy return, sweet hour of prayer!

2. Sweet hour of prayer! sweet hour of prayer!
 the joys I feel, the bliss I share
 of those whose anxious spirits burn
 with strong desires for thy return!
 With such I hasten to the place
 where God my Savior shows his face,
 and gladly take my station there,
 and wait for thee, sweet hour of prayer!

3. Sweet hour of prayer! sweet hour of prayer!
 thy wings shall my petition bear
 to him whose truth and faithfulness
 engage the waiting soul to bless.
 And since he bids me seek his face,
 believe his word, and trust his grace,
 I'll cast on him my every care,
 and wait for thee, sweet hour of prayer!


Also see:
My Recipes
My Homeschool Posts
My Homestead Posts