Welcome to our Homeschool Carnival Virtual Blog Conference! (Well, a mock conference anyway) This week we are going to partake in each other's homeschool through this virtual blog conference. There's a bit of something for each of you, including a
Hot Topics Itinerary
. This is homeschool for you, mom and dad! So grab a cup of coffee from over there>>>> at the coffee station, get your mouse ready for bookmarking your favorites on this tour and don't be afraid to ask questions.

Each 'teacher' has something special to share with you. Each of these teachers have homeschooled or are still homeschooling and we can glean a lot if we'll just be open to what each has to contribute. You just may find a few questions along the way, from fellow homeschooling parents. You're very welcome to comment as needed to help out, we're all participants this week. These are categorized in sessions and each link will change colors once you've visited them. You may want to clean out your cookies BEFORE you begin and do NOT clean them out until you are done. This way you'll know what sessions you have already completed. This is a long one so you may need to 'attend' each session at different times.

*

Before you get started

we ask that you 'register'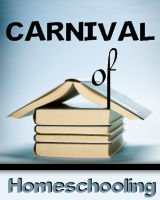 by commenting below to let us know you are in 'attendance'. (If you choose not to comment that's okay too, but that 'My Name Is' sticker is helpful in getting to know each other.) If you are one of our 'teachers' please be sure to

put on your button

(on your blog) to let everyone know that these sessions have begun. We want to be sure everyone gets a chance to enjoy the time we're about to have with one another.

Be sure to get through the entire 'conference' for a chance to win an Ebook.



~Session One
~
Behavior/Socialization:
Kris from
Weird Unsocialized Homeschoolers
teaches us
how to get your children not to dawdle
in her behavior and motivation tip.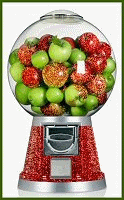 Dawn of
HomeschoolDawn
also shares her tips for Behavioral Management,
using marbles
.
Bleu at
Little Red Homeschool
encourages parents of busy little boys to
just let the boys be boys
, You know, those little guys with ants in their pants, be flexible with those busy kids.
Katie from the
Homeschool Cottage
shares her tips for
teens who need socialization
.
These ladies have great tips for your homeschool behavioral management.
~Session Two
~
Health: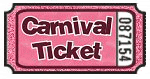 Lara from the
Texas Homesteader
has a good lesson in helping those little ones who are picky eaters, while Teresa from
Higher Education
shares her creative study on
intestine health
. Could this be the tip that gets her the homeschool teacher of the year award?
Geography:
Debbie from
the Architect and the Artist
is giving you her
guide to Alaska with her unit study
.
Amy D from the
Neighborhood Clubhouse
has my undivided attention while she shares how she utilizes
Google Maps for her geography lessons
. This has got to be the coolest thing I have seen this homeschool year!
Lynda's
Princess and the Bear
got to enjoy their
Africa study on the savannah
, complete with their hands on project.
~Session Three~
Art:
Ms. Julie's Art School
gives you step by step instruction on
how to draw a horse
.
Bible:
At
The Legacy of Home
, Mrs. White shows us the importance of
Bible memorization
each morning.
Math:
Amy from
Hope is the Word
gets creative with her
egg carton math
. I remember manipulatives like this when I was a kid and I loved them!
History:
The Choosey Homeschooler Blog
shows us Nikki's appraoch to history exploration via time travel through the
eyes of your immigrant ancestors
.
~Session Four~
English/Reading:
Tiffany's
Life on the Road
gives us a fun lifestyle learning lesson on
possesives
while traveling.
At
Aimee's land
she shows us the fun they have in a
book club, books really are a treasure
.
Kari is anything but slow at
The Snail's Trail
. She gives us step by step instructions on how to get
Home Depot to help out with our English/Grammar lessons
. You won't want to miss this innovative word game with paint strips!
At
Freehold 2
we see Ruby sharing the importance of
reading literature
for our English lessons and at
School's Out
we're taught
vocabulary each day
.
~Session Five~
For the Teachers
Socialization:
Beverly's
homeschool Blog
at About.com shares her
forum highlights
.
Deana, the
Frugal Homeschooling Mom
wants to help each other meet and greet by introducing some other
homeschool families
.
Support:
Katherine from
No Fighting, No Biting
needs your support and encouragement with her
chaotic start
.
At Stephanie's
Adventures in the 100 Acre Wood
, she shares about her
homeschool dynamics
, while Renae from
Life Nurturing Education
encourages us to
take a break
, sometimes an overwhelming collections of books can be just too much!
On a lighter note, we can have fun
playing educational games
with
Winecup Christian Academy
.
Karen from
Candid Diversions
says
this post is a quick overview of some concerns people considering homeschooling may have.
~Session Six~
Getting Started:
Dana at
Principled Discovery
shares
reasons 497-499
on 'Why I love homeschooling'.
Dave at
The Homeschool Physicist
, explains
his philosophy
for whether or not Homeschool kids should study.
Homeschool 101
gives their input on
'Why Homeschool'
.
Debbie's Digest
shares her fav '
how to homeschool
' articles, and
MaMaArcher
discusses with us her
homeschool plans and 'questions answered
' and her
curriculum choices were finalized
.
At
Eclectic Education
, Lynn is
hitting the books
!
~Session Seven~
There's a lot going on in the USA, involving education and it's got some buttons pushed and tempers flaring. Each Hot Topic is hosted by mature hosts and hostesses and they welcome participation, just please remember to be respectful when sharing your opinions.

Hot Topics-Government/Social Studies:
Mr. Cate
has some opinions about Obama's address to the nation,
is it indoctrination
?
Curt, from
Save Money Homeschooling
has concerns about
teens falling from their faith
in the public school.
Tiffany at
As For My House
, gives us a video about
the Lego ban
against small children in a public school. How much more control could you possibly get over a small child's life than to ban them from Legos? They're just kids for crying out loud. :/
Right here at
The HomeSpun Life
I've opened the discussion topic about our US currency. Should Christians be concerned about
taking the national motto off the coins
? And what about the slaves? Do you believe they
should be set free
?
This is my personal friend, SarahMae, who has decided she will be homeschooling her little one. She blogs at
Like a Warm Cup of Coffee
and is currently hostessing a huge discussion about Obama speaking to the children of our nation.
Is it really a big deal?
(
Caution, this one is very hot!
) Keep an eye out for upcoming discussions at SarahMae's blog that were inspired by this long conversation.
I hope you've had fun with this session of the homeschool carnival. You can host an upcoming carnival by contacting the Cate Family at
Why Homeschool
. Be sure to check their blog for
upcoming carnivals
and get your submissions sent in. Be sure to
Tweet
about this carnival using the hashtag #homeschool so other homeschoolers can get involved.
And now that you've held out to the end I'm offering a giveaway for one of our
lucky
blessed delegates. I'm
giving away 3 copies
of my Ebook '
Prelude to a Blog
' It's a basic guide for a loving parent who wants to help their youngster started with a blog with some tips on how to get it set up, to how to avoid cyber bullies.
Here's a few ways you can get entered:
-Announce this edition of the Homeschool Carnival on your blog.
-Tweet about this carnival using these 2 hashtags: #homeschool #HSPL
-Announce this Session of the homeschool carnival on your Facebook page IN A NOTE and TAG your homeschool friends.
-Reply below to let me know which options you chose to get entered.
Winners will be announced next Sunday night. :O)