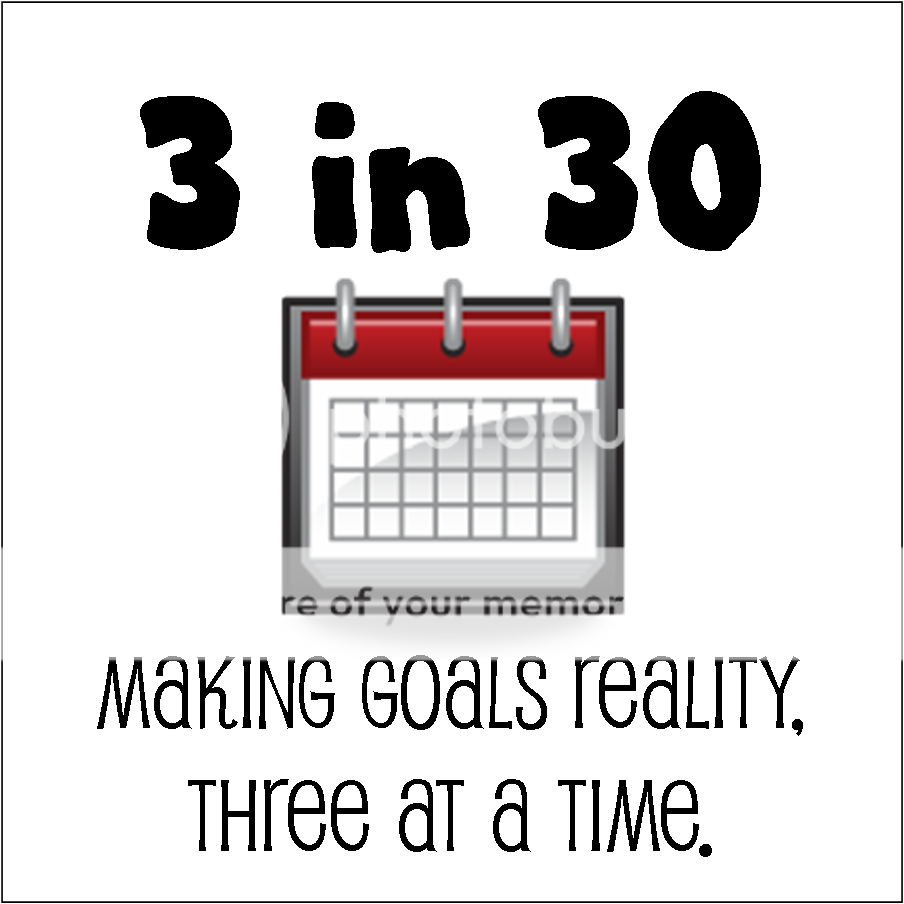 My friends,
Ashley
and
Meghan
are hosting a fun goal setting meme called
3 in 30
. You can use their hashtag on Twitter (
#3in30
) to chat with the other participants and help spread the word about this awesome bloggy support. For February I am setting 3 goals for myself in regards to my home.
1. I am scheduling all our bills, due dates, and doctor appointments both on my computer calendar and my Droid (smartphone). This will help me to not forget, yes my life is that busy that I need this kind of reminding.
2. Every day I am purposing myself to have my desk cleaned off and organized. This is something that seems to fall to the wayside. As a homeschooling mom my desk gets cluttered with Legos, school work, pencils, and much more on a daily basis. I'm setting an alarm on my phone to remind me to do this at a specific time each day.
3. To go for a walk each day. Working at a desk takes it's toll on the hips! So now that the weather is getting nicer, we're headed outdoors each day.
Come join me over at
Pix-O-Sphere
, the only family friendly photo community where you can host, share, and sell photos.
Link up
Get Related
to The HomeSpun Life
My Royalty Free Shared Photos